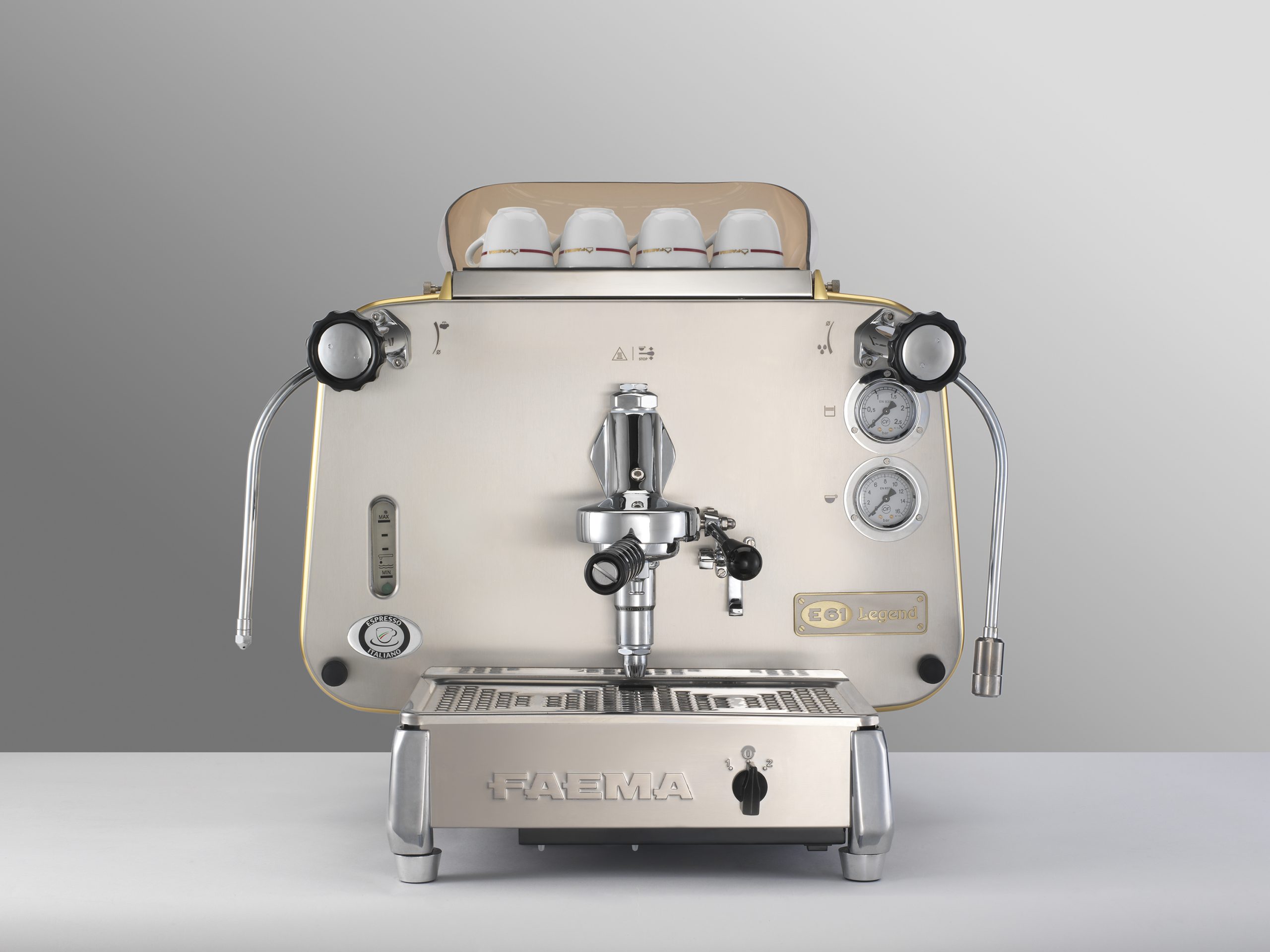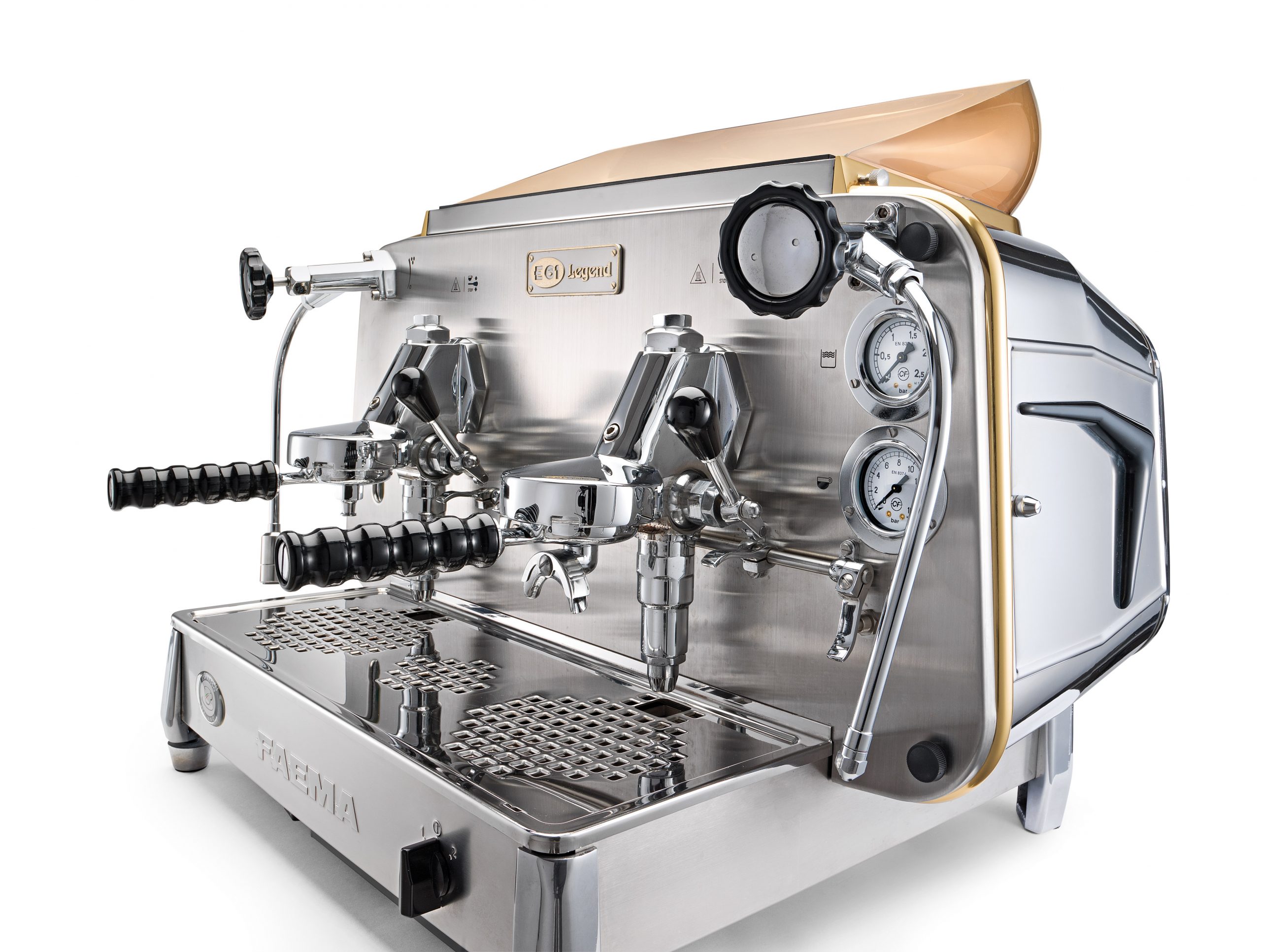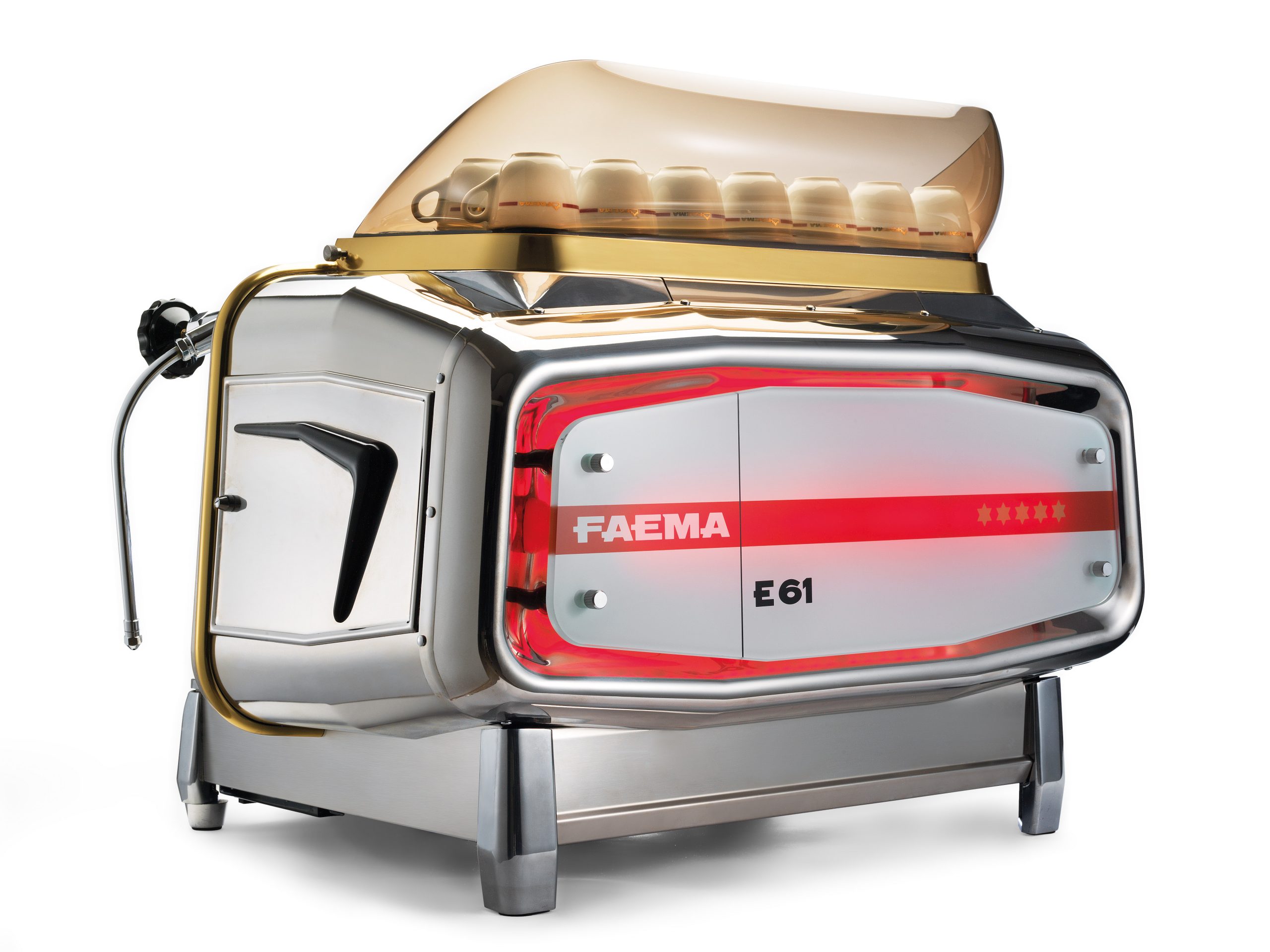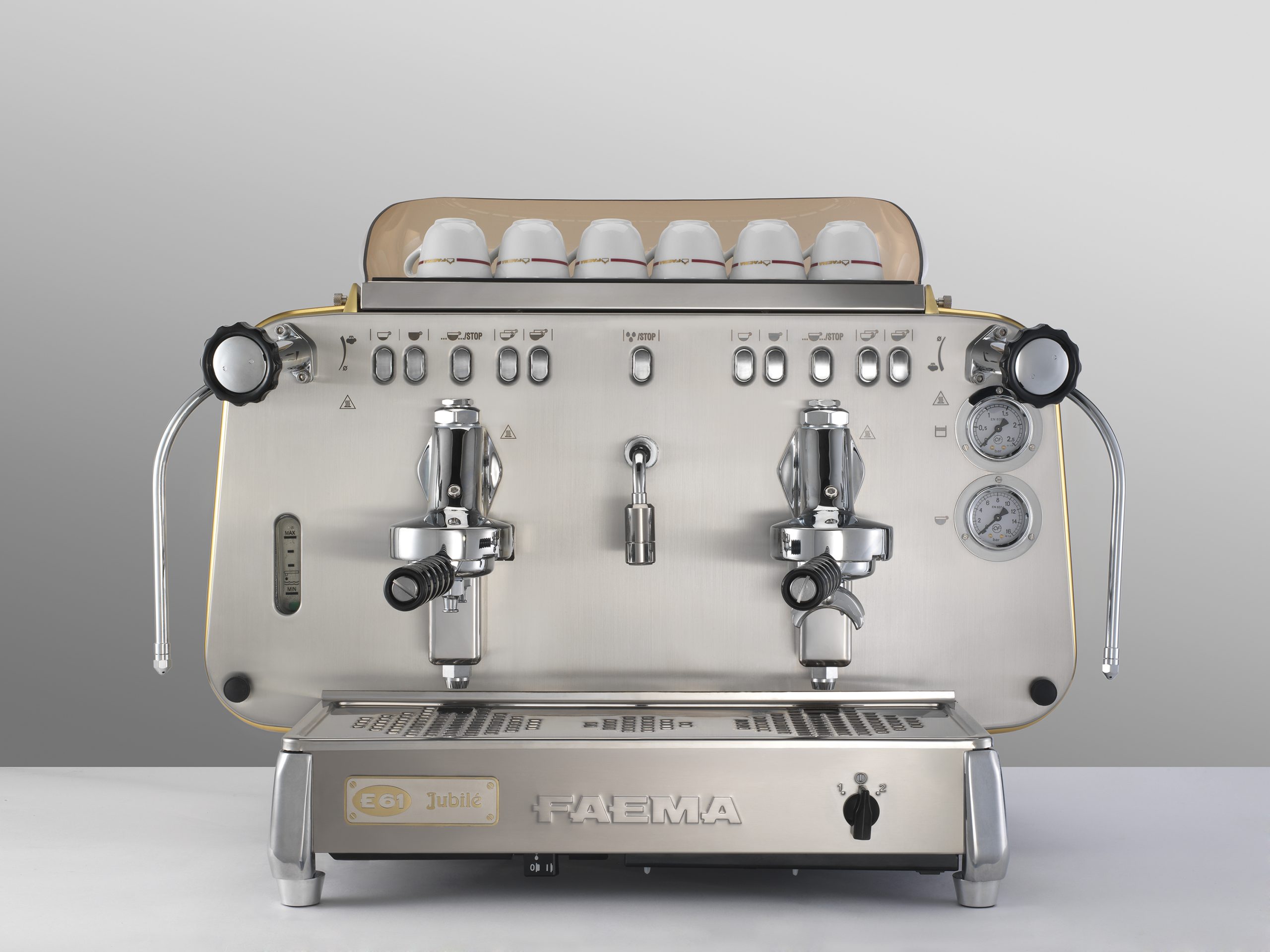 Why is it so special
E61 is the first machine to use a volumetric pump to give the water the ideal 9-atmosphere pressure and keep the pressure constant during the whole extraction process, unlike lever machines.
E61 Legend and Jubilé
An automatic boiler fill, a built in volumetric pump, two pressure gauges, to control the pump and the boiler pressure, and the adjustable thermal balancing system (Faema patent). E61 is available in the semi-automatic version "Legend" and in the automatic one "Jubilé", which features dosed hot water and beverage selections.