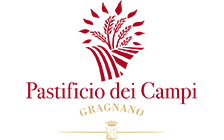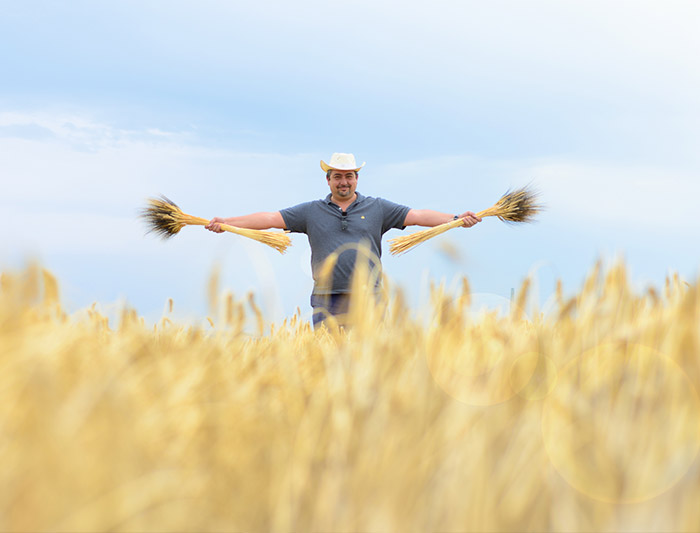 OUR WHEAT, OUR GOLD
The real wealth of our company is our wheat.
Before even giving life to the project of the Pastificio dei Campi, we revolutionized the concept of durum wheat semolina production, starting with a redevelopment of the land of origin of our raw material.
In a production area historically suited to the cultivation of durum wheat, Puglia, we have involved local farmers in the production of a grain with high nutritional values, without the use of chemical fertilizers, recovering only the oldest varieties.
The renunciation of high yield – providing for onethree-year crop rotation to avoid soil depletion due to monoculture – has allowed us to achieve a huge leap towards quality and at the same time the realization of the revolutionary concept of traceability throughout the supply chain.
The 100% Made in Italy certification is a further step in the project of total transparency and traceability of the Pasta di Gragnano PGI of the Pastificio dei Campi which, since its inception, has given life to a system of traceability of the supply chain (the Total Tracking System ) accessible by all consumers through this website.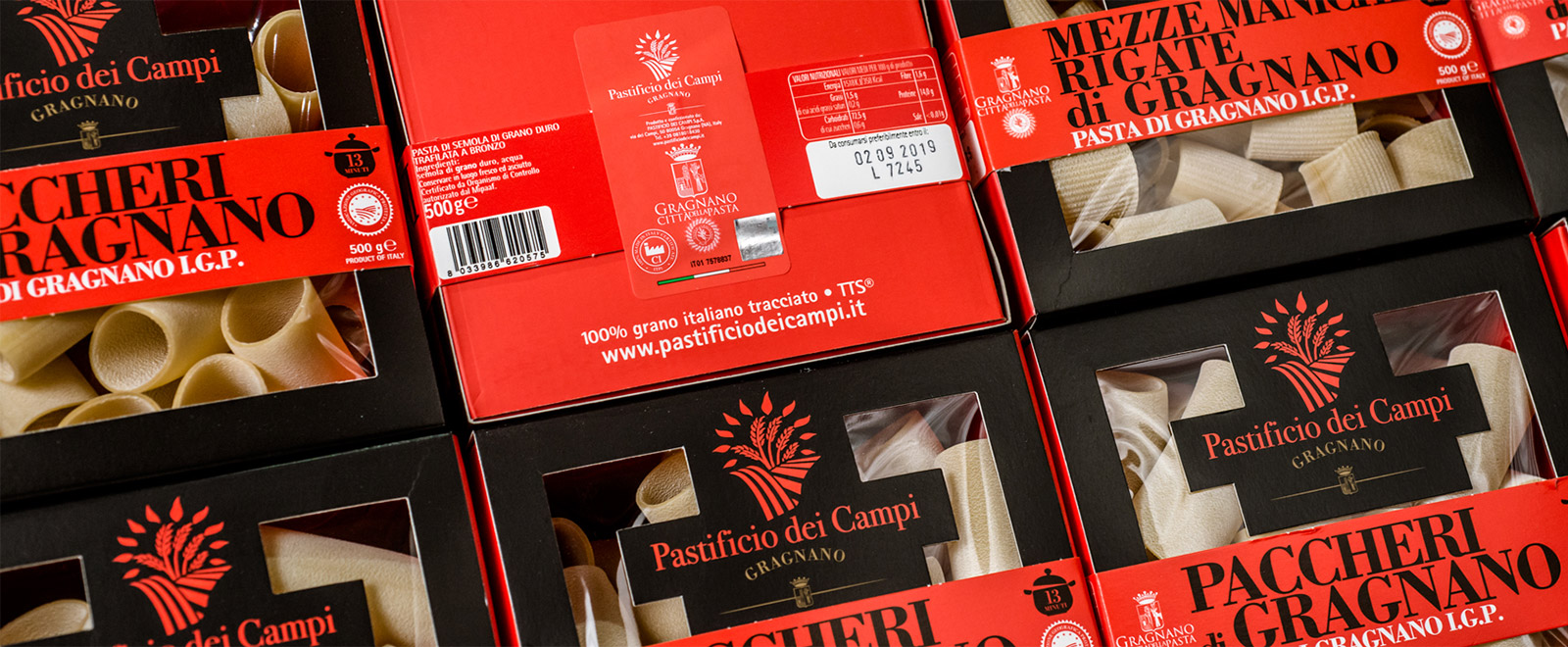 MODERN-DAY INTERPRETERS OF AN AGE-OLD TRADITION
Craftsmanship and respect for tradition are the pivotal points of our philosophy.
Pastificio dei Campi is located in Gragnano, an exceptional place for pasta production, where industrial development has led to the loss – partial at least – of the magic linked to the art of this white gold. Our firm aims to restore and sustain the tradition of Gragnano pasta IGP, and seeks to do this in a way that respects craftsmanship and traditional production methods, allowing the raw ingredients and stages of production all the time they need to create a pasta of the very highest quality, the best pasta ever.